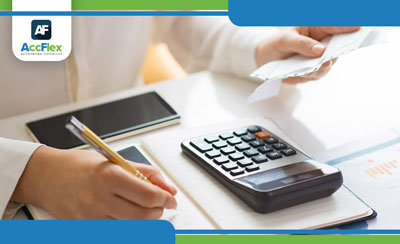 Steps to create an accounting system and design a complete accounting cycle for any facility
Today, I will answer a very important question that many accountants ask what the steps for creating an accounting system are.
Or how do I build an accounting system properly?
If we own a company that does not have an account system, how do we start and arrange our business?
Before explaining what are the steps for fully establishing an accounting system in the first, we must differentiate between two types of companies in terms of their size and internal financial management structure, and what are the steps to create an ERP accounting system for each of these types.
The first type: how to manage accounts in small companies
These small companies that don't need a lot of accountants, such as small commercial enterprises that are based on the basis of warehouse activity, customers and suppliers, and often do not need one accountant, such as an accountant, all of your work is based on adjusting the sale and purchase invoices and the inventory of stores, items and properties of these establishments
And they have no background on how to extract the financial statements, budget, income statement, cash flow statement, etc...
This issue is the responsibility of the chartered accountant, as he adjusts the tax accounts
The steps for establishing an accounting system for this type of company are not as difficult or complicated as large companies.
The second type: how to manage accounts in large companies
These companies that have a complete financial management structure of a financial manager, a head of accounts and an accountants team, or at least they have more than one accountant specialized in a certain part, and this type of companies work very accurate and every movement is calculated, and it has its results and certainly the greatest interest is based on preparing the financial statements The period for their companies then depends on the auditors of these accounts. The steps for creating an accounting system for the type are not as complicated as the first type.
How to establish an accounting system for an entity that will start or exist without the accounting software system?
What are the steps for establishing an accounting system for a company in which accounts programs have not been implemented, regardless of the size and nature of the activity, whether it is commercial, industrial or service, and whether it is a large or small company. The accounting program revolves around four main axes, namely, the assets and liabilities accounts, and we name them "income statement accounts" or "income statement accounts" We name them the result accounts or "income statement accounts," and if the company was already in place, the most difficult stage is the ability to reach the balances of those four main accounts, and from here it is possible to make an opening audit balance that he worked on after this.
The first step of creating an accounting system is to inventory the elements of the financial center:
Fixed asset accounts
We will divide them into non-current assets, "fixed" and current assets. As for fixed assets, we will reach their balances through a re-evaluation of them. But if I have accurate and documented information with their historical cost, I will register them
As for the current assets accounts, the main types will deal in the following form:
1- Cash balances
It is the cash in the treasury and the balances of my accounts in banks, and through the actual inventory of the treasury, I can know how much cash I have, and through the last account statement of the bank I know how much the bank's balance is so I will reach the cash balances and its rules.
2-Inventory account
This is the second most important element of current assets, after monetary and we will treat it as cash. In terms of that we will inventory all the existing items that we have and evaluate them by cost or net sales value and record them to the lowest value.
3-Customer account
We will reach their account. Client by client by contacting customers and requesting an account statement for our company and the final balance as well.
4-Debit balances
Like advances and other debts.
Liabilities and Property rights Accounts
Just as we divided the asset accounts, we will start dividing the liability accounts into 3 types:
Short-term "current" Liabilities, long-term "non-current" Liabilities, property rights and the main types will deal in the following form
1- Current liabilities
It is the of suppliers and creditors accounts, if there are payment papers or others Mostly it will be easy for me to reach their actual balances by communicating with these creditors and requesting an actual account statement through which we can easily know how much their balance is and who has money with us?
2- Non-current liabilities
Mostly, it is represented in bank loans that will be repaid over periods of a year, and you can know their balances through the management and owners of the company, and in effect you need to speak with these banks and see what the situation is after you take a mandate from your company
. 3- Property rights
It is represented in the capital, and the difference will be between the assets and liabilities that you have inventoried in the previous period, and if you find the number irrational then transfer it to the current public accounts of the partners.
Calculate revenues and expenses
The second step of creating an accounting system is an inventory of income statement items
Here, you will start getting reports from the management and owners, the size of the expenses that took place during the previous period, how much they were, and start monitoring them, taking into account access to documents as much as possible, and with regard to revenues, the revenue balances can be reached during the previous period by auditing all sales invoices completely.
Thus, we will fully know what are the stages or steps of establishing an accounting system in any establishment, whatever the kind of its activity was.
In the next article, we will discuss the steps of creating a cost accounting system, meaning what are the steps of creating an accounting system for a factory, what are the steps for creating a cost system, and how to link the two systems through accounting entries.